Tasty Deli
4020 Broadway Ave, New York, NY 10032
Order now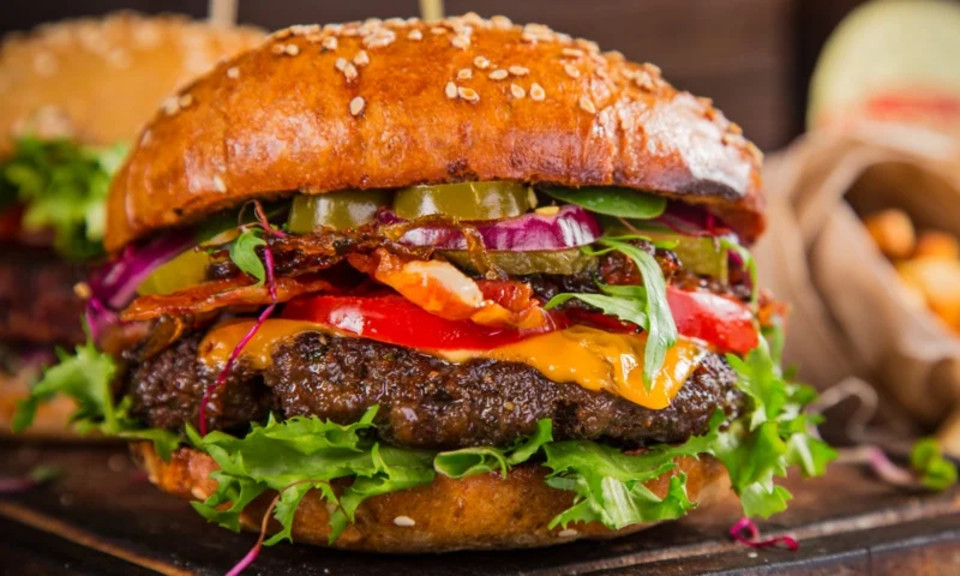 Lina
I had actually wanted the pancakes but they weren't available when I logged in early (on the weekend). So instead I ordered the Gunner, a sandwich is almost certainly terrible for your arteries but it tastes sooo good. It's a bit greasy with all the delicious cheese and juices from the steak melting together but with the sweetness of the grilled onions and the slight spicy kick from the pepper jack balancing it out. For me, this sandwich was worth two very satisfying meals but your mileage may vary.

They're pretty fast too, with the order ready at least 10 minutes before GH said it would be. Don't be fooled by the locked door! After flailing for ~5 seconds, the guy inside came running out with my order.

**FYI if you get the chance, the pancakes here are pretty decent and they do their eggs right.
Ana
My sandwich as sooooo DELICIOUS that it was heartbreaking biting into my last few bites! It was that good ! I wanted to reorder again !!! I found my spot to go when I'm hungry! I'm pregnant & even the little guy enjoyed it!! Thank you so much guys!! The Delivery was fast too ! super early ! I LOVE their Macaroni Salad!! Yummy !! Guess who's going to order from here again tomorrow!? I AM!!!! Haha! Go for it!
D.
YUM, YUM....YUM.... I've been eating their food for decades....they predate Coogan's and the quality is fabulous. The guys are great and trying their best to keep a true staple of the community alive....

Just one wish.... please add your chips and perhaps letting us by cold cuts by the pound... and a more complete list of beverages.... if it's data entry... I'll do it for you.

Catering too!
JESSICA
The food taste like these people care. The only thing is delivery man is not always available. Better than taking a chance on a choppy deli. Best quality sandwiches in the area. I had to write a review after taking my chance elsewhere and noticing the difference in the quality of the food and service. They try there best.
Alex
Very Tasty food. NoPun. The eggs well mixed with ingredients. All juicy. Good sourcing. Toast with butter in too so they meld for tasty bread also. Espresso good and hot upon delivery. All items that I ordered and were several. Delivery guy fast, courteous, followed all my delivery instructions. 5 star place. Always.
Jayme
Love their tuna salad wrap. The food is always consistent, and they offer fast, reliable service in the restaurant, and for delivery. The restaurant itself could use a little sprucing up, needs some age related maintenance, but it is clean and they make a decent sandwich so it's not really an issue, I just thought for aesthetic purposes, it was worth mentioning as some people do pay attention to that sort of stuff. I do wish Tasty was open later hours, 5 pm is so early for a New York restaurant to close (especially one serving the 24/7 NYP hospital community). People like sandwiches for dinner too!
Sarah
So delicious. I ordered avocado to go on my sandwich since I like it and vegetarian sandwiches are usually kind of eh, but (despite it being a bargain at $0.75) I didn't even need it. I got the Veggie Supreme and it was really good. Fries were still crispy, soda was still cold, delivery was really fast. Definitely recommend.
Colin
Im completely addicted to Tasty Deli and eat there whenever Im in the area. The counter folk are great and really move things along. The sandwiches are unique and flavorful with each its own personality. Have definitely settled on The Zombie as a personal fav.
Gabi
The sandwiches we ordered were absolutely delicious. I was a little shocked how good they were. In Washington Heights my expectations are fairly low for delivery, but this place was excellent. And fast! Arrived at least 20 minutes before the estimated time of delivery.
tiffany
DE.LICIOUS and a GREAT value. Wait was only 30 minutes and the food arrived hot and the fries still crispy. Sandwich was so big I tossed the other half in the fridge for later. (Second dinner? yessss) My waistline is SO glad I didn't discover Tasty Deli sooner.
About us
American, Breakfast, Deli, Dinner, Lunch Specials, Salads, Sandwiches, Wraps
Today

Delivery: 6:30 AM - 7:15 PM

Takeout: 6:30 AM - 7:15 PM

Delivery

Tuesday:

6:30 AM - 7:15 PM

Wednesday:

6:30 AM - 7:15 PM

Thursday:

6:30 AM - 7:15 PM

Saturday:

8:00 AM - 3:45 PM

Takeout

Tuesday:

6:30 AM - 7:15 PM

Wednesday:

6:30 AM - 7:15 PM

Thursday:

6:30 AM - 7:15 PM

Saturday:

8:00 AM - 3:45 PM
We have been serving Washington Heights community since 1957. It has been a family own restaurant since. We try our best to make you feel at home and leave with a smile and a full stomach.come an visit us and experience a true deli style sandwich, wraps, salads, burgers. We also have Burritos and Quesadillas! ! Let Our Catering service help you. We do parties, office lunches, breakfast meetings, box lunches and more. Try our newest additions to our menu.. The Gunner, The Nader, G. E Shredder, The Zombie, The Experiment and our latest The Rico Suave. Dont forget our tasty classics.